Fighting the Cold with Hot Romances
The wind started howling today, whipping up sand and trying to grate the skin off your bones. Above me, the corrugated iron roof creaked with alarming frequency as the support beams desperately clung to the sheeting. Just listening to the gusts assaulting the windows had chills spider-walking down my spine.
Winter had arrived.
With the wind and the cold comes the inevitable searching the horizon for any signs of fire. A wisp of smoke could mean loss of grazing, loss of livestock and sometimes, if the wind loses it manners like today, even loss of life. What better place to be on a day like today, than under a thick duvet with plenty of coffee and hot chocolate? The only thing missing would be a good, steamy romance novel.
For those of you lucky enough to do just that, here's a few suggestions:
Brains before Beauty, that's Rachel Newberry's motto, especially when her quiet, orderly life is interrupted by international rock star, Jaydon Hawke. And true to her word, brains take center stage when she discovers Hawke has a lot more on his mind than beautiful music. Targeted by a madman, Rachel puts her trust in Hawke, a move that may cost both their lives.
Resisting temptation has never been so impossible…
Living on the edge used to make wild-card war reporter Jack Chapman feel alive. These days he needs some time-out before he burns out. So what better distraction than delectable pastry chef Ellie Evans? She's oh-so-tempting…and sleeping right next door! Perfect for a short-term fling!
Ellie knows it would be beyond stupid to fall for a guy with ice in his veins who's always on the move. But daredevil Jack is even more irresistible than her death-by-chocolate cake—and saying no has never been Ellie's strongpoint!
'Don't ever look for me again, Archer.'

His mouth curled into a smile. 'Game on.'
Central Park. Sienna Beckham is out jogging in the autumn sun, feeling almost ordinary. Trouble is, she'll never be. She's on the run from her life as a powerful witch and the three Keepers blood-bound to protect her.
Evil is hot on Sienna's tail and Archer Bennett is searching for her, desperate to find her before they do. As one of her Keepers, he will fight to his death to defend her.
Sienna must return and defend her hometown, Rapid Ralls – but she has to face the past and master her powers. And as forbidden feelings blossom between Sienna and Archer, will their love survive the ultimate war?
The Keepers: three strong and handsome warrior brothers, born to protect.
From the author of the fabulous Waking up in Vegas comes another fun, flirty and wickedly sexy romance!
Let the fairytale come alive…
Turquoise blue waters. Sandy white beaches. Mojitos…
Film location scout Kenzie Cole has found herself in paradise. And working in the Caribbean for a week is just what she needs to escape the long line of exes in her closet.
Though the last thing she expects is to be picked up at the resort bar by a disgraced former Prince!
Luckily for Kenzie, exile is suiting the man formerly known as Prince Fredrik very well. And it's not long before his rugged, pirate charm is proving hard to resist.
But Rik's been spending his time in paradise exorcising demons of his own and he has danger written all over him. If Kenzie was sensible she'd run a mile instead of lose herself to her lust – although, they do say that sometimes you have to get lost before you can be found….
If these books doesn't warm you up what about some heavier erotic romances like those of Sierra Cartwright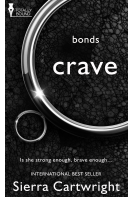 She still craved him… The sight of a collar in her boyfriend's drawer had stunned Sarah. Panicking, she had fled. But no other man has ever been his equal.
Two years ago, the woman he'd hoped to collar and marry disappeared. So Reece McRae is stunned to find his former girlfriend on her knees, behaving as the submissive he'd always wanted.
Is it too late? He should refuse her, but an undeniable sexual attraction consumes him.
Sarah had been under Reece's spell from the moment she met him. When she found a steel collar in his drawer, she panicked. The idea of a lifetime of his relentless demands, sensual and otherwise, suffocated her.
In the years they've been apart, she hasn't met his equal. Now, convinced one last night will vanquish his memory, she sets out to seduce him.
The Reece she returns to is even more determined to have his way. Is she now strong enough, brave enough, to surrender to his love?
Reader Advisory: This book contains sensual torment, flogging, anal sex and sex in public.
Hope you have a happy reading weekend, snug under the covers and hot under the collar (pun intended).